Alango's Wear & Hear products are warranted against defects in materials and workmanship for a one-year period from the date of original retail purchase (if purchased from an authorized Wear & Hear retailer) or from the date of shipment (if purchased on a Web site) – the "Warranty Period" – when used in accordance with the instructions included in Wear & Hear technical documentation.
If a defect arises during the Warranty Period, Alango will, at its discretion:
(1) repair the affected Product at no charge using new parts or parts that are equivalent to new in performance and reliability,
(2) exchange the affected Product with a functionally equivalent Product that is new or formed from new and/or previously used parts that are equivalent to new in performance and reliability or, with the customer's consent, a Product that is at least functionally equivalent to the Product it replaces; or
(3) refund the original purchase price for the affected Product.
If the Product is exchanged, the replacement product becomes the customer's property and the Product becomes Alango's property. When a refund is given, the Product becomes Alango's property. This warranty excludes defects due to normal wear, abuse, shipping damage, or failure to use product in accordance with instructions. This warranty is void in the event of unauthorized repair or modification, or removal or defacing of the product labeling.
Except to the extent precluded by applicable state law, Alango is not liable for consequential, incidental, direct or special damages arising, directly or indirectly, in respect of such products or use or failure thereof, whether based on breach of warranty, negligence, strict liability, tort or otherwise.
No Alango Wear & Hear reseller, agent or employee is authorized to make any modification, extension or addition to this warranty.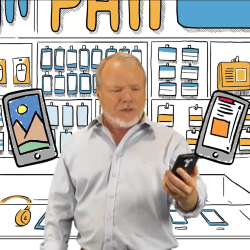 If you have any questions about how this policy, contact us.
Buy Now

Share this:
Where to Buy BeHearTM
The BeHear headsets are available for purchase from our on-line store (along with the HearLink and HearLink PLUS assistive listening transmitters). For bulk purchase pricing, contact us here.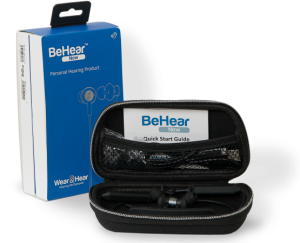 Buy Now
Follow Us on Twitter
Upcoming Events
Gerontech and Innovation Expo cum Summit (GIES), is the largest geron-technology public education event in Hong Kong. GIES allows the general public, as well as the elderly and rehabilitation service sector, to explore and learn about various gerontechnology solutions. Won't you join us this year and experience how with BeHear assistive hearing products Life Sounds … Continue reading ""
Come and join us at this conference to meet face-to-face, learn, explore, experience, and get to know new technologies and innovation in healthcare — including our BeHear personal hearing amplifiers and express hearing check kiosks. Register here. – Nov. 28 – Dec. 1 (live event on Nov. 30 in Tel Aviv)
Read More