BeHear Now Headset Takes On Bose Hearphones
November 24, 2018
Hearing Mojo Blogger Compares Hearables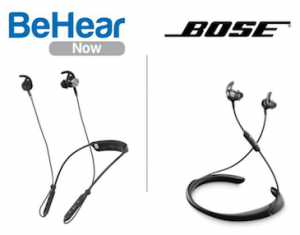 ♦ David Copithorne, a blogger at Hearing Mojo, recently published an article comparing the Wear & Hear BeHear Now headset with the Hearphones hearable launched by Bose. While noting many similarities in functionality, he also mentioned important distinctions in the products, pricing, and distribution methods.
"[The Wear & Hear line's] combination of innovations in product, price and distribution position it to compete successfully with established brands like Bose in the emerging hearables market."
To read the entire comparative article, click here.
Back to Blog

Share this: