Los productos Wear & Hear de Alango están garantizados contra defectos de materiales y mano de obra por un período de un año a partir de la fecha de compra original en tienda (si se compra con un distribuidor Wear&Hear autorizado) o desde la fecha de envío (si se compra en un sitio web) – el "Período de Garantía" – cuando se usa de acuerdo con las instrucciones incluidas en la documentación técnica de Wear&Hear.
Si surge un defecto durante el Período de Garantía, Alango, a su discreción:
(1) repara el Producto afectado sin cargo alguno utilizando refacciones nuevas o equivalentes a las nuevas en rendimiento y fiabilidad.
(2) reemplazará el Producto afectado por un Producto funcionalmente equivalente que sea nuevo o formado a partir de refacciones nuevas y/o usadas previamente y que sean equivalentes a las nuevas en rendimiento y confiabilidad, o bien, con el consentimiento del cliente, por un Producto que sea al menos funcionalmente equivalente al Producto que reemplaza; o,
(3) reembolsará el precio de compra original del Producto afectado.
Si se reemplaza el Producto, el producto de reemplazo pasa a ser propiedad del cliente y el Producto pasa a ser propiedad de Alango. Cuando se concede un reembolso, el Producto pasa a ser propiedad de Alango. Esta garantía excluye defectos debidos al desgaste normal, abuso, daños por envío, o por negligencia del usuario al no usarlo de acuerdo con las instrucciones. Esta garantía se anula en caso de reparación o modificación no autorizada, remoción de la etiqueta del producto o daño intencional a esta.
Excepto en la medida en que lo excluya la ley estatal aplicable, Alango no es responsable de daños consecuentes, incidentales, directo o especiales que surjan, directa o indirectamente, con respecto a dichos productos o al uso o falla de los mismos, ya sea por incumplimiento de la garantía, negligencia, responsabilidad objetiva civil, agravio o de otro tipo.
Ningún revendedor, agente o empleado de Alango Wear&Hear está autorizado a realizar modificaciones, extensiones o adiciones a esta garantía..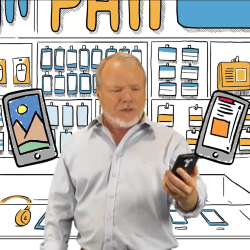 Compra ahora

Compartir este:
Donde comprar BeHearTM
The BeHear headsets are available for purchase from our on-line store (along with the HearLink and HearLink PLUS assistive listening transmitters). For bulk purchase pricing, contact us here.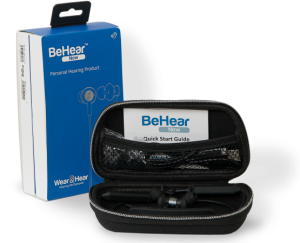 Compra ahora
Síguenos en Twitter
Próximos Eventos
Lee mas